Are you renovating your home and wondering if you should have floor tiles installed?
Tiles – especially ceramic and stone-based options are excellent flooring materials. They are durable, low-maintenance, and are super easy to clean. Above all, thanks to the wide range of tile options available today, you can create custom looks for each room of your house. But let's not get ahead of ourselves. Here are five superb reasons to consider tiles for your home.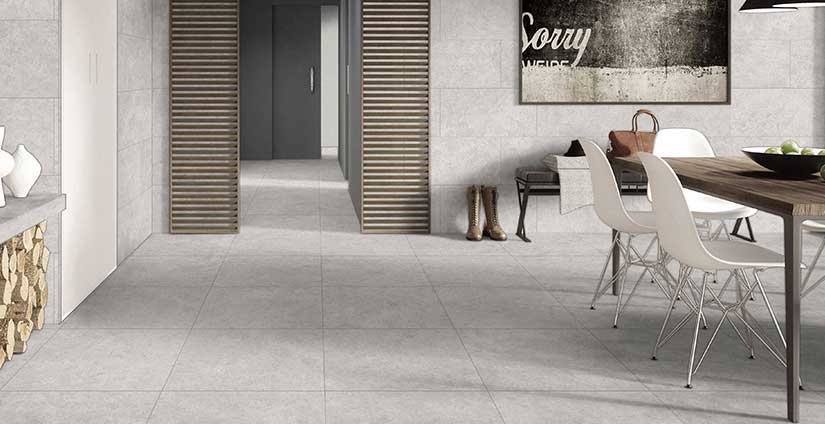 1. Tiles are durable offering real value for money
Carpet, wood, and laminate are lovely flooring materials, however; their biggest downside is they aren't very durable. Tiles, on the other hand, are as durable as flooring options come. Additionally, they are poor water absorbers hence their widespread use both indoors and outdoors. Among the least porous tiles (<0.5% water absorption) are those made of porcelain.
2. Tiles are low maintenance and versatile
No one likes doing house chores especially those that involve cleaning floors! Well, tiles are here to make life a lot simpler for you. Easy-to-clean and easy-to-maintain, tiles won't have you spending too much time with day-to-day cleaning duties. This is especially important in a house with children or property such as a guest house or a B'n'B. The versatility of tiles allows their installation in different spaces from entryways, to bathrooms and toilets.
3. Tiles are available in a range of designs
Clad stone, porcelain, geoluxe, and marble are just some of the most popular tiles, to mention a few. You can create all sorts of looks thanks to the variety of floor tiles for sale. Say hello to a geoluxe bathroom with marble tiles. Embrace a kitchen exuding class and sophistication with high-grade porcelain tiles. Create a winning entryway and passages with geoluxe Eramo tiles that mimic wood. Tiles afford you the chance to get designer home looks without breaking the bank.
4. Tiles allow you to create heated floors
One of the major reasons most people opted for carpet instead of tiles in the past was because tiles can be very cold particularly in winter. Thankfully, home design has come a long way, and if you're still in the initial stages of home construction or are considering a home renovation and wish to install heated floors, you'll be happy to know that tiles don't stand in the way of this project. Heating elements are simply placed beneath before the tiles are installed. An added bonus is that tiles retain heat which means even when you've switched off the heating elements; your floor will remain warm.
5. Tiles are a natural fire retardant
Ceramic and stone tiles are natural fire retardants. Because these tiles have already undergone a firing up process that exceeds 1200°C, they will not catch fire in the event of one breaking out. This is good news. Avoid flammable surfaces in your home and stay safe by installing tiles. To add on, they will not release any toxic chemicals either.
Tiles are a leading flooring option
When all is considered, tiles are undoubtedly one of the best flooring choices you can settle for. They are durable, fire-retardants, non-porous and come in all shapes and sizes. If you're looking for floor tiles in Sydney then look no further than Stone Design – Sydney's premier tile retailer.
To talk to someone about tiling options for your home, don't hesitate to contact us.